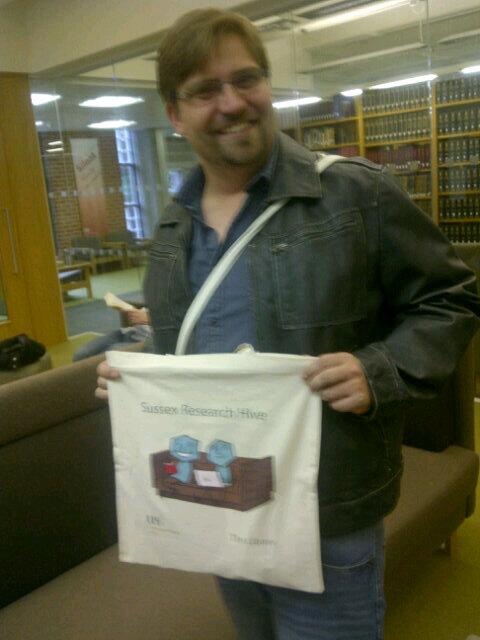 Despite the fact I'm not doing a PhD in the sciences, I learned a great deal about chemistry this year. First and foremost in terms of my relationship with my fellow scholars. It became very clear from the outset that we possessed a range of different skills and interests and instead of trying to mix these arbitrarily, we managed to concentrate our efforts and make the most of our abilities when planning events and coordinating our various activities. I firmly believe that work is most satisfying when your talents and skills are being put to use effectively and I certainly found that to be the case this year. I also found it extremely engaging to work closely with the Library, as well as the Doctoral School and it seemed that we all worked well together as a team and were able to maximise our chemistry for the benefit of the Hive this year.
 It was also fascinating to be involved with such a wide range of people with such a varied set of specialities and interests. I was drawn to the Hive from the beginning of my studies for this very reason – it's a place where people from all academic and personal backgrounds congregate and mix. That's why I was keen to further expand upon the positive experiences I gained from working with people from a wide variety of backgrounds and this also featured heavily in the promotional work I did for the Hive over the course of the year.
The events this year were also not just a joy to organise but a pleasure to attend. Regardless of whether it was a social function or a smaller, practical session, providing a service to researchers and witnessing in turn how the community was strengthened and expanded as a result was a source of great personal satisfaction. It was also very rewarding to be approached by researchers for advice and help outside of formal Hive events and to be seen in the community as a "Hive Scholar".
The mix of working with Rachel and Ejiro, engaging with a diverse community and providing a service turned out to be a fascinating and intensely rewarding experience.