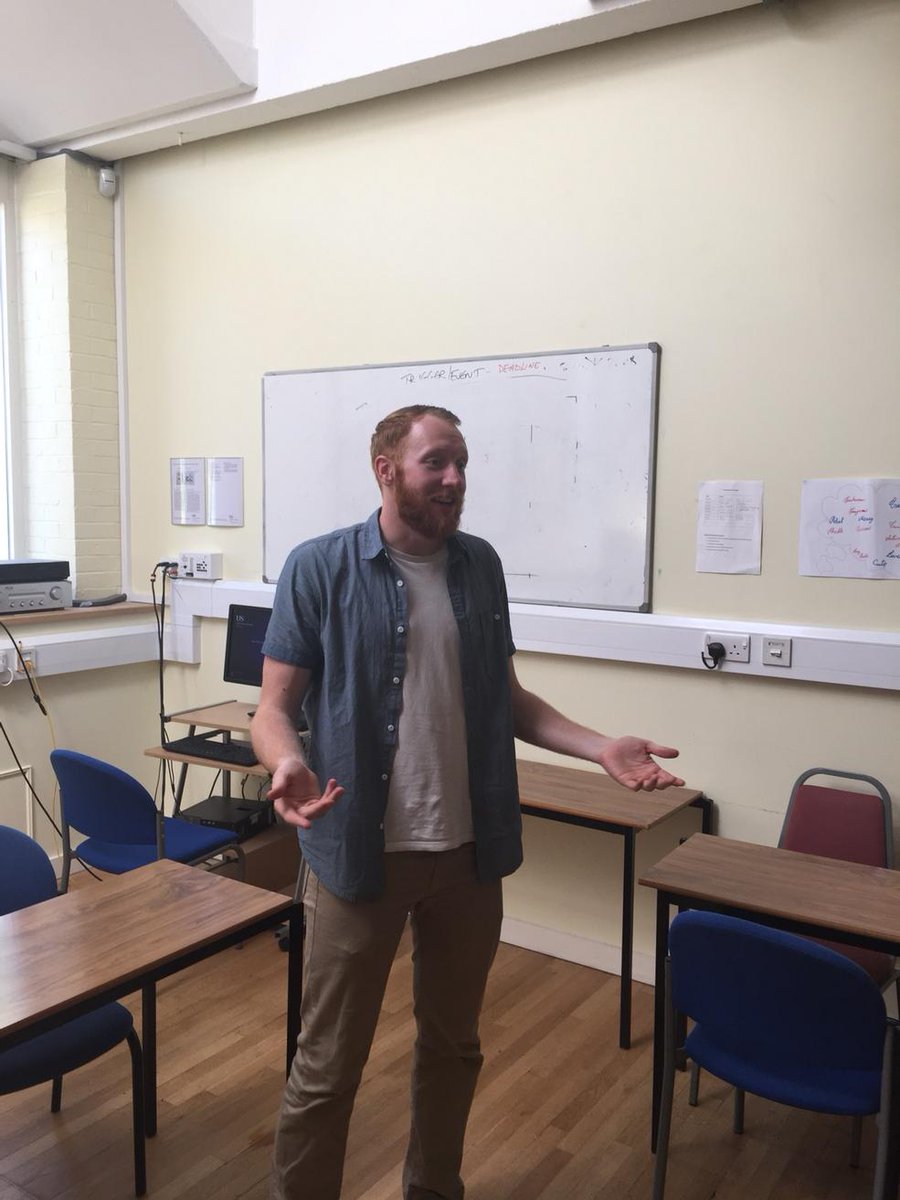 Coming into a PhD program can appear daunting. Overcoming the various obstacles and challenges instills fears and woes that not all students are adequately prepared. At the beginning of the Autumn term 2014-2015, the Research Hive put on a welcome event for all the incoming students and any other doctoral students who wanted to join. We wanted to use this opportunity not only to explain what the Hive is, but also to understand what difficulties and concerns new students face. We split the new students from returning students and asked each group to write about their biggest concerns starting a PhD and what they wish they'd known before starting their PhD respectively.
New students and the "imposter syndrome"
To those of us who have been doing our PhD's, the new student's responses may strike a chord.  Many of the questions focused on the building anxiety that destroys self-confidence in the face of the work ahead. All these doubts were best summarized with the question, "Have I bitten off more than I can chew?" These doubts do not cloud the weak-willed or unprepared student. These thoughts permeate through every new student taking on one of the biggest challenges of their life so far.
Talking with other PhD students and various postdocs, I came across a term for this self-inflicted doubt. It's called "imposter syndrome". It's that feeling when you're working that you are not fit for the job. You are putting on a pair of boots too big for your feet and just waiting for someone to call you out on your inability to do your PhD. Reading large swaths of information. Rereading all those articles.  Not being able to adequately retain and comprehend every little theory or idea when your supervisor spits it out without much thought. How can I ever match up to this!?
Don't worry, we all have felt this way. And no boogie man is waiting to call you out. This is merely an adjustment period. The imposter fades away and the researcher becomes part of your self-identity.
Getting comfortable with the PhD lifestyle takes time. It's a major shift in your day-to-day life. Prioritizing the never-ending to-do list, developing new study strategies, learning how to self-motivate, and finding the perfect balance between work and social life. None of these problems can be addressed succinctly. Each person finds his or her own unique methods to handle each task and eventually you find your own rhythm that makes the day easier – allowing you to focus on the work at hand with less stress. Fortunately, we have our peers around us to help guide the way. The friends we make are living through the same problems and a short conversation will show you the various methods they've adopted to keep their head on straight.
What I wish I'd known before I started my PhD
The advice given by the returning students wasn't as focused as the newcomers. Most suggestions differed from each other without a single thread to pull them all together. I will discuss the majority of the major themes from the pool of advice. Of course, I cannot include all the suggestions. I cannot help the student who could not find a decent cup of coffee on campus.
You gotta start somewhere
Playing off the anxiety laden woes of the newcomer students, I wanted to quote two pieces of advice that aim at the heart of this problem: "You're not supposed to know what you're doing from the beginning" and "If you knew what you were doing, it wouldn't be called research".
The 3 ½ + years in a PhD are spent becoming an expert. At the onset, nothing is expected. Except maybe preliminary basics taught to you during your undergrad. The proficiency required is the drive to learn and understand. The first months are spent poring over numerous papers, gaining the knowledge to begin the research that defines a PhD. This time spent will remove the imposter syndrome and start to give way to the researcher. Just give it a little time.
PhD's are fickle. The time spent preparing and working add up. The end result of all these hours should deserve merit, however this isn't always the case. As summarized nicely in these two quotes, "Research is flexible. The finished product won't always be what you think it is when you start" and, "Some work will never get into the thesis."
These quotes touch on two aspects of the PhD course. Firstly, problems arise. Experiments don't always work and methods need revision. Perceptions will change the more you read and learn, altering the course of what you're doing. Managing these problems and working around them will demonstrate to your supervisor the ease you can adapt. Don't stress if a problem arises, just understand the situation has changed and ask yourself, "What's the best way to go from here?"
The second aspect these quotes touch is a lesson in frivolity.  With all the work and effort put into a PhD, not everything can be included in the final product. Sometimes it doesn't fit the overall picture the thesis aims to portray. Maybe it just needs a little more data to make it more robust, but there's not enough time. There are many reasons work doesn't find its way into the thesis. The important part is to not let the "wasted" time get to you. Sure, it sucks you put all that time and effort into it, but that doesn't necessarily mean it was time wasted. PhD's are training grounds for the careers we establish afterward. Any experience is more experience than if you hadn't done it at all.
 A little time for my friends
The quote I selected for this section may provide the perspective they need, however I do not believe this is a strategy best for everyone.
         "You'd rather spend bits of intense work, rather than long hours without being very productive. This will allow you time to spend with friends, to exercise, or to relax. This is a good way to look for balance."
Everyone has his or her own work strategies and some find it best, or even necessary, to work long hours. The thing about this piece of advice is that it encapsulates a very import point – make some time for yourself. The personal life and work life are on a balanced scale. When one starts to crumble, the other does too. Make sure to take the time to spend with friends or some personal time for reflection. It's important to keep a good head on your shoulders. Getting lost in the never-ending barrage of work can take its toll. Just make sure your bank account and body can handle those long nights out.